Give Your Child The Tools To Succeed With Our Kids Martial Arts Classes In Bristol
At Stryker Martial Arts Academy, our Kids Martial Arts Classes set students of all ages and abilities up for success from day one. We are proud to offer Bristol two unique Kids programs with high-quality training in both Kempo Karate and JiuJitsu.
Give your child a foundation of life skills and help them have fun staying active today!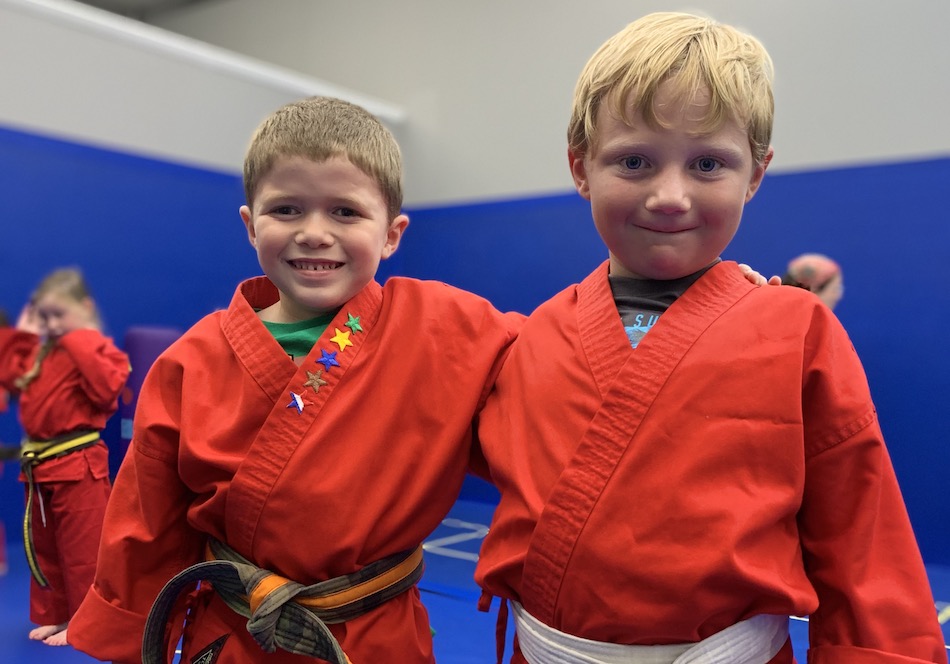 Find The Best Kids Martial Arts Class For Your Child - Or Try Them Both!
We know that every child in our gym has different interests and abilities. That's why we offer two different kids classes with instruction in two of the world's most popular disciplines.
Join us in Bristol today for:
Kids Kempo Karate: With options for students ages 3-6 AND 7-12, our Kempo Classes can give your little one the best physical tools in no time. We use this traditional martial art to teach students how to build balance and coordination while also teaching them the importance of respect and discipline.
In Our Kids Kempo training, your little one can develop:
Strong Kicks and Punches
Agility and speed
Bully prevention strategies
Kids JiuJitsu: Perfect for students ages 5-12, JiuJitsu is truly a total-body discipline that offers students a wide range of physical tools that can carry over into any sport or hobby. Treat your child to the world of ground grappling and surround them with great role models from day one.
Our Kids JiuJitsu classes promote:
Confidence and discipline
Total-body strength
Lifelong habits of physical activity
No Matter What Class You Choose, Our Kids Martial Arts Program Can Build A Foundation For All Aspects Of Life
We take pride in offering the highest quality instruction and technique in these two martial arts. But we also make life skills a priority of our program. Every student who trains at Stryker Martial Arts Academy can walk away with a foundation of tools that will serve them on any path they take.
Our Kids Martial Arts program promotes the best blend of physical, emotional, and mental success.
Give your child the chance to learn:
Focus and attention to detail
Self-confidence in any situation
Leadership and teamwork skills
Effective communication strategies


Give Your Child A Boost Today With Our Kids Martial Arts Classes In Bristol!
It doesn't matter if your child is a complete beginner or an accomplished athlete. Our Kids Martial Arts program is perfect for boys and girls of all abilities. Join us in Bristol today and give your child a boost in no time.
Just fill out the short form on your screen to get started at Stryker Martial Arts Academy today!