Get Started With Bristol's Best Brazilian Jiu Jitsu Classes!
Brazilian Jiu Jitsu is a martial art, a combat sport, a self-defense system, and a great way to build robust physical fitness. Here at Stryker Martial Arts Academy, we are proud to give men and women across Bristol the opportunity to engage with the Machado style of Brazilian Jiu Jitsu through our fun, accessible Jiu Jitsu classes! Learn the art of ground-based grappling while you create powerful core muscles and have tons of fun.
Just fill out the short form on your screen to learn more!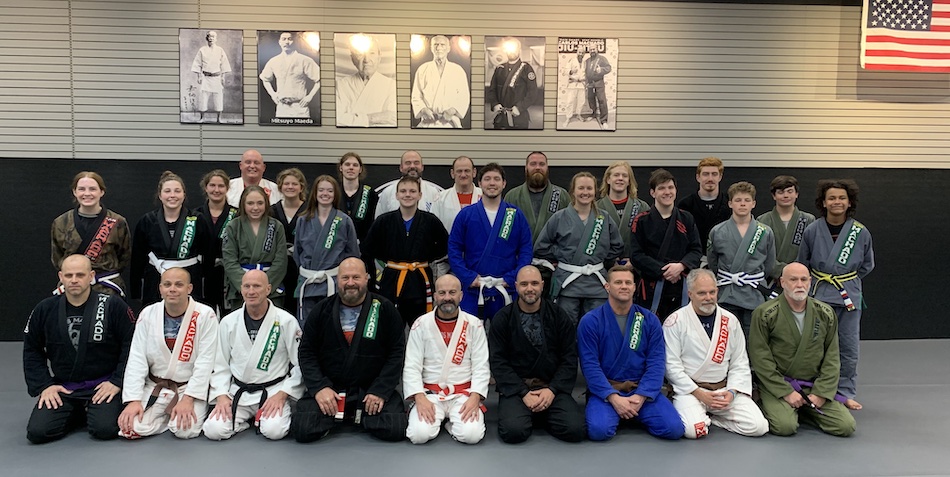 Achieve Fitness + Self Defense With Brazilian Jiu Jitsu!
WHen you train at Stryker Martial Arts Academy, you'll get the chance to get real results for your fitness while also becoming part of a kind and supportive community. We proudly train people of all ages, backgrounds, and fitness levels, who come to us from Bristol and beyond. Our professional instructors work with you to help you achieve your goals!
We teach traditional Brazilian Jiu Jitsu for the modern world. Our Jiu Jitsu classes will help you build confidence, gain discipline, torch calories, and experience reduced stress. There's no reason not to train!
Through Brazilian Jiu Jitsu classes, you can:
Create sustainable weight loss & lean muscle gain
Experience higher energy levels & reduced stress
Learn real-world self-defense skills for any situation
Discover a community of awesome martial artists
Our Brazilian Jiu Jitsu classes are designed to give anyone from the Bristol area the chance to engage with the Carlos Machado Jiu Jitsu system. To learn more about what makes Machado Jiu Jitsu unique and why Stryker Martial Arts Academy teaches this branch of Jiu Jitsu, you can check out their website here.
Get Started at Stryker Martial Arts Academy Today!
When it comes to Brazilian Jiu Jitsu, our compassionate and professional instructors provide the best training available in Bristol. Join us at Stryker Martial Arts Academy and discover the robust fitness, complete self-confidence, and incredible energy that come with Brazilian Jiu Jitsu classes!
Just fill out the short form on your screen to get started!